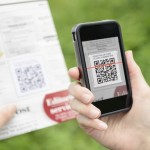 Mobile marketing is the wave of the future, but far too many small business owners confuse mobile marketing with mobile advertising. While mobile advertising can help you increase sales, mobile marketing relies on spreading the word about your company and introducing your business to current and potential customers. Using the right strategy and concepts can help you market your small business.
Create a Useful App
Millions of people download apps every day, and creating your own app will help you reach potential customers. Create an app that connects back to your company and the goods or services you offer. If you sell DVDs and video games, you might create an app that connects customers with reviews, and if you own a roofing company, you can make an app that lets users identify the cause of their roofing problems. You'll find many developers willing to create an app for you.
Make Your Website Work on Mobile Devices
Take the time to look at your current website on a mobile device. You'll likely find that the page takes too long to load, doesn't show all the features or some of the text doesn't appear on the screen. Optimizing your website to work on a mobile device will help you reach customers who primarily use their tablets or smartphones instead of a traditional computer.
Give Customers Check-In Options
Maribel Lopez recommends giving your customers a check-in option that rewards them with discounts or coupons. Customers can check-in when visiting your store, show you proof and you give them a coupon they can use on their next visit. You can also reward customers by sending a discount code to their email address that they can use in your store or on your website.
Use a Call to Action
According to Chuck Martin, your mobile marketing campaign should include some type of call to action. When launching a new product, include a video review of that product on your website and ask viewers to click the link to that video. People who follow links and take action are more likely to work with your company. As a small business owner, you might include a simple call to action that asks users to contact your shop for more information or stop by the store in person. Give customers who follow your call to action some type of reward, such as a free gift with purchase or a coupon.
Mix with In-Store Marketing
The key to successful mobile mobile marketing involves mixing in-store marketing with online marketing. Place a simple sign near the register that encourages customers to visit your website, or use a sign that lets them know you offer special discounts on your site. You can also use those signs to notify customers about the discounts you give for those who check-in while in the store.
Advertising in the local newspaper only reaches customers who actually read the newspaper. Mobile marketing lets you target those who find the news online and those who use the Internet every day. As a small business owner, you need to mix in-store marketing with your mobile marketing, create a mobile website and use other methods to grab the attention of shoppers.